Spotlight Member
2 entertainers in 1!
Average Rating: 5.00 out of 5
(6 Reviews)
PianistDJ Promo Video
PianistDJ Promo Video
It's All About You! Special message from Pianist and DJ Doug Gazlay
Introduction to PianistDJ.com services by Pianist and Dj Doug Gazlay
PianistDJ.com Information Video
2 Services we will use to take the stress out of planning the music and announcements for your event.
About PianistDJ
Excellence in Piano and DJ Entertainment for Metro-Atlanta clients for over 3 decades- including weddings, receptions, parties, class reunions, corporate, private events and more.
PianistDJ.com has specific, custom online tools to help you plan your event to perfection. Custom designed Client Event Music Planning Area allow precision input of your song selection, announcements, and other activities. Timeline|Genius program lets you and PianistDJ.com collaborate together (online- in real time) during your Music Planning Session to make sure the timeline for your event is perfect!
Over 30 years in the business; professional, reliable and fun!
Past Customer Testimonials
"...The music was beautiful and we were very pleased with your performance, Thanks for making the reception even more memorable." - Beverly McE
"Thank you so much for adding your style & skill to the success of our reception! We greatly appreciate your sharing this with us and making our reception "the party" we wanted!"- Vikki & Don
"Thank you for a great job...! Everyone had a wonderful time and you did a superb job with the music at the ceremony and the reception. You really got everyone up & shaking...!" -Elisa & Ken W
"We were so incredibly pleased with everything you did for our wedding! We are still getting compliments on the music selection and quality for our wedding reception. We would definitely recommend!...!" - Katie & David H. (2018)
"Craig & I wanted to thank you for all your hard work...! You are "the Bomb"... We are so glad you were a special part of our day & for singing "That's All"! It was wonderful. We love you!"- Craig & Brickie
"... We both have gotten nothing but the highest compliments on your work. Everyone had such a great time, and a lot of the credit goes to you. Thank you, so much, for being such a joy to work with. We ALL had a wonderful time and what a party!!! Your sense of how the event was progressing and what to do when were uncanny to say the least! We will recommend you until we're both blue in the face!!!... All our love to you.... Forever in our hearts." - Lisa and Richard
PianistDJ Reviews
Kelsey Lewis
Wedding Date: Feb. 21, 2020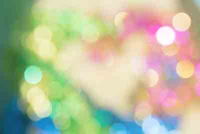 I shopped around and got a handful of quotes from DJs and was SO impressed with the great value for money that Doug Gazlay provided! He played piano for our cocktail hour and DJed our reception at the Fernbank Museum. He moved the night along seamlessly as the voice of the evening. He didn't make any awkward jokes as I have heard DJs do before and overall made the night a fun and classy party! He also made great use of technology. His website helped us easily communicate together as we prepped for the event. We were able to make a massive spotify playlist of our favorite songs and he used it to curate a perfect dinner and dance party for us. We danced the night away and had such a fun night, as did our guests. I wouldn't change a thing!
Posted: March 2, 2020, 12:28 p.m.
Whitney Houze-Pyle
Wedding Date: Oct. 11, 2019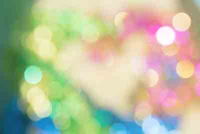 DJ Doug was a blast! It was effortless for DJ Doug to get the party going! He was detail-oriented and took the time to speak with us about how we wanted our event to go! He was able to read the crowd, make games fun, and took song requests - I could keep going on how awesome it was to have him for our event! We were so happy to have him as part of our wedding night! He made dancing the night away way too easy! We plan on using him in the future! You won't go wrong by choosing DJ Doug as your DJ!! :)
Posted: Oct. 14, 2019, 3:57 p.m.
Beth Farrens, MOB
Wedding Date: June 6, 2018
Doug was the DJ for both of our daughters wedding. I highly recommend Doug, he is so professional, and does a great job prepping with the wedding couple to make their event special. He is also an accomplished piano player if you need a pianist for your wedding ceremony.
Posted: May 14, 2019, midnight
Tim Grissett
Wedding Date: Sept. 1, 2004
Doug is a multi entertainer that not only does he DJ well, he plays piano ,sings and with his great personality hes a home run I hired him for my nieces wedding and to say things were stressful, as most weddings are, until Doug turned on with his talent and charm and the wedding was a smashing hit,and everyone not only remembered the bride and groom but also remembered the entertainer. Thanks Again.
Posted: May 6, 2019, 7:47 p.m.
Jennifer Rourke
Doug played for my parents 65th wedding anniversary. He was simply amazing. He played with joy and creativity weaving a non-stop thread of songs from their era all the way to current times. We used Doug because of his professionalism, attention to detail and ease to work with style. Absolutely without question we will use Doug again at our next big celebration. Jennifer Rourke
Posted: March 9, 2012, 12:39 p.m.
Susannah and Ben, Atlanta
Wedding Date: May 28, 2011
Doug was absolutely amazing. He respected our song choices and really listened to what we wanted and then provided it. He isn't a "cheesy wedding DJ" and he ran the evening smoothly and comfortably. EVeryone had a blast at our wedding and Doug was responsible most of the fun!
Posted: June 7, 2011, 12:37 p.m.